At a distance of about five kilometers from Areopolis and twenty-seven kilometers from Gythion, Limeni is one of the most beautiful settlements in the area.
Limeni, which is the port of Areopolis, is generally one of the most beautiful residential complexes of Laconian Mani with tourist growth increasing in recent years. Where the Laconian land meets the dazzling blue-green of the sea and the beneficial sun is reflected in every stone and every rock, there the heart of Laconian Mani -the so-called Mesa Mani-, beats.
Limeni combines the austerity that characterizes the whole of Laconian Mani with the wonderful, almost transparent sea that reaches the houses, a strip of earthly paradise with stone houses on the water. Well protected in a bay, the settlement is riveting with its strict lines and dazzling corners in its austerity. The rocky landscape, in and out of the water, confirm the wild beauty of the place. Most choose the large beach between Neo Itilo and Karavostasi, while the visitor will also see picturesque churches, such as the church of Agios Sostis.
The most memorable rest time starts here.
Limeni was a traditional settlement of Mavromichalis family and in the area is both the tomb and a bust of Petrobeis Mavromichalis. In Limeni dominates the palace of Petrobeis Mavromichalis with its four-storey Tower and its arched openings.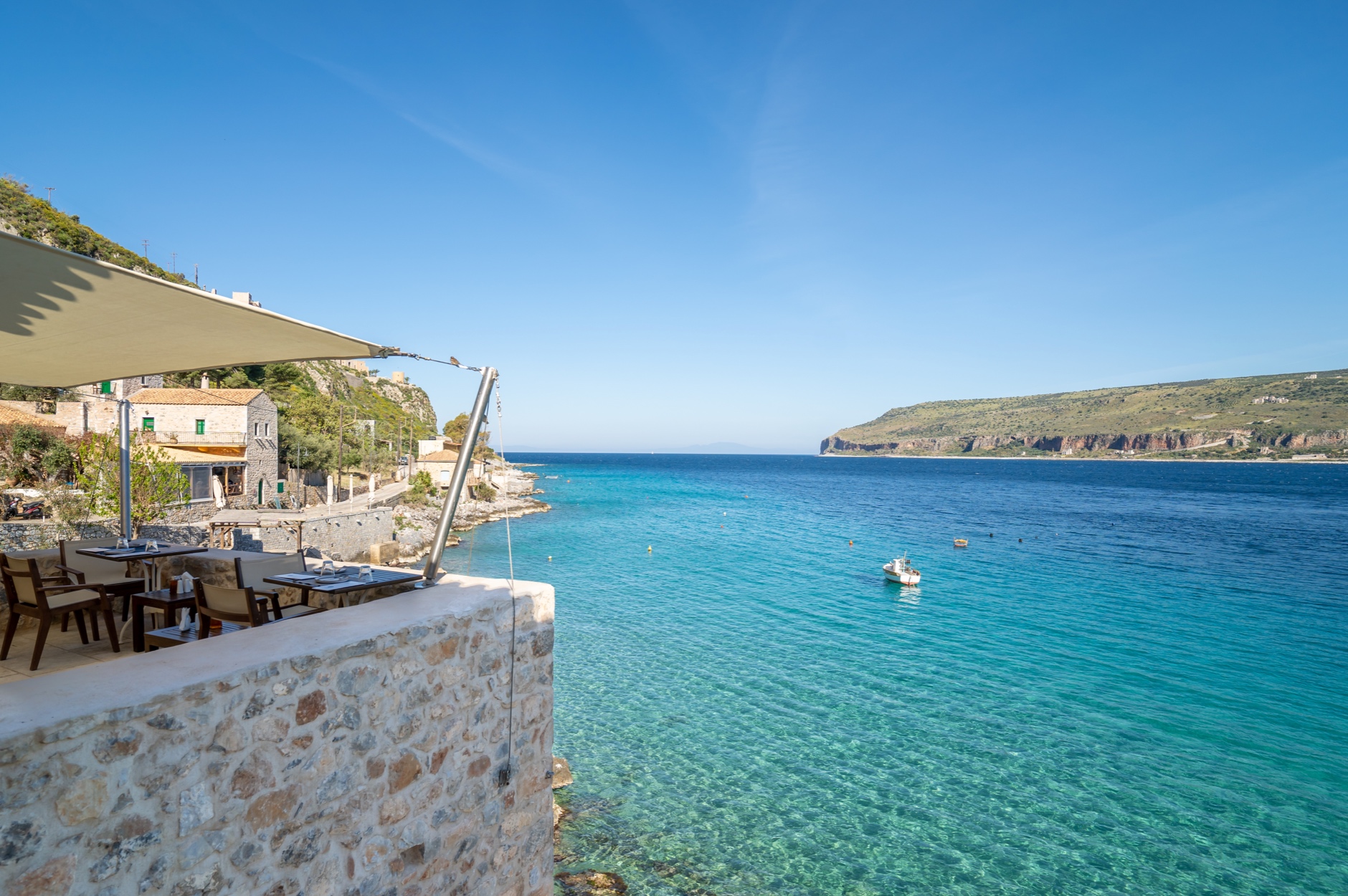 Indulge in the charm of Laconian Mani and seize the opportunity to explore the area around Limeni.
Gythio, Diros cave, the beautiful Vathia, the imposing Areopolis are some of the places that are worth a stop. The area has traditional hostels and accommodation for all tastes with very hospitable residents who will welcome you and make sure you have a nice stay.