Minimalist, but luxurious interior decoration combined with the impeccable, personalized service create the ideal setting for an idyllic couple vacation in the picturesque Limeni.
The sea breeze is extremely combined with the picturesque settlement in Limeni that breathes insatiably every day the view of the Messinian Gulf. Mavromichalis Tower is an integral part of the area giving the feeling that it emerged from the turquoise waters of Mani, while it is a quiet refuge that promises complete care and relaxation by the sea. In the most idyllic landscape inspired by the panoramic view and the twinkling stars, enjoy an unforgettable gastronomic experience.
Pirgos
Facilities
Inspiring deep feelings of charm, Mavromichalis Tower in Limeni is famous for its unparalleled services, warm atmosphere and sense of romance that are uniquely combined with an exceptional natural environment, inviting its visitors to experience moments of pure luxury.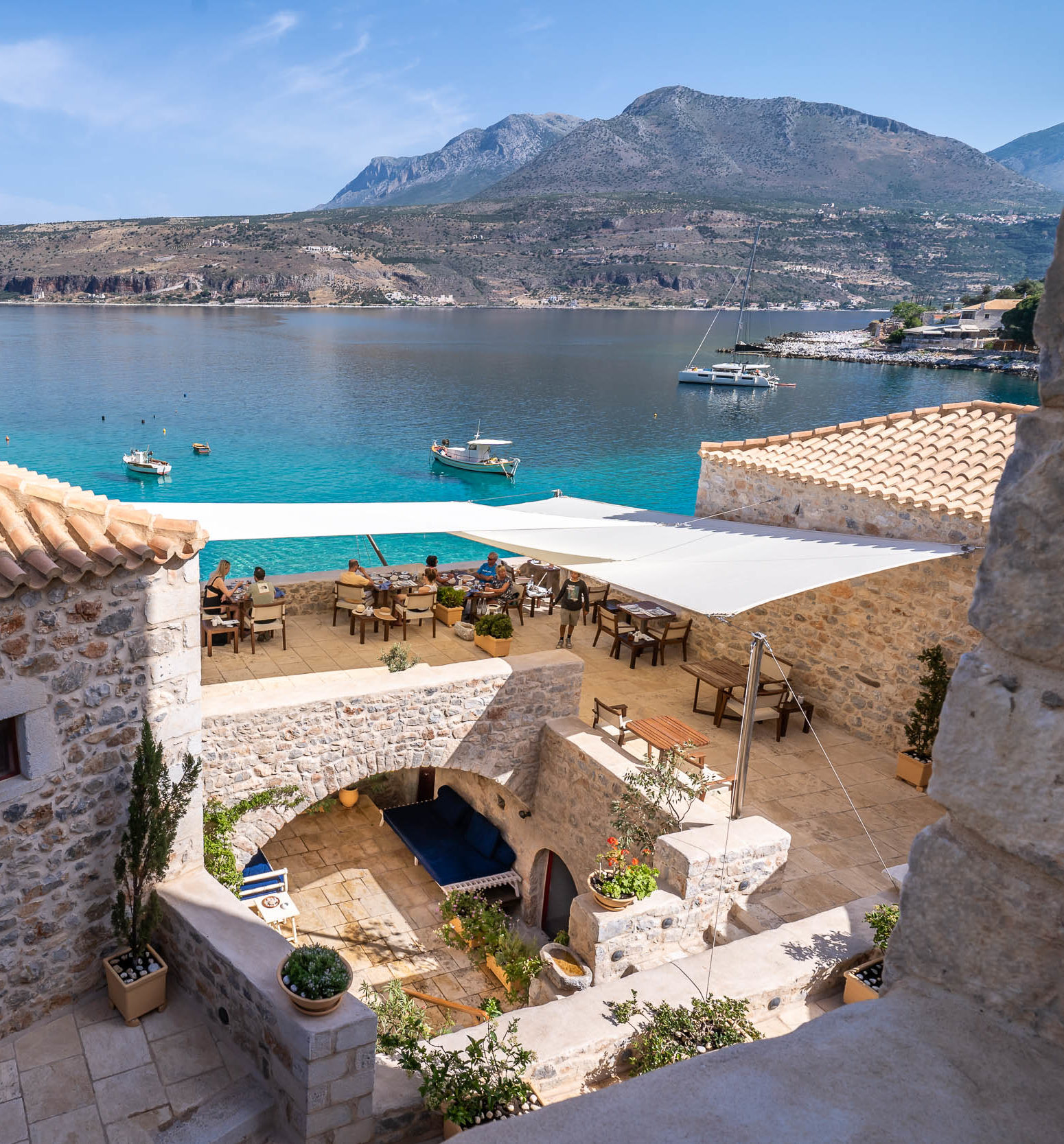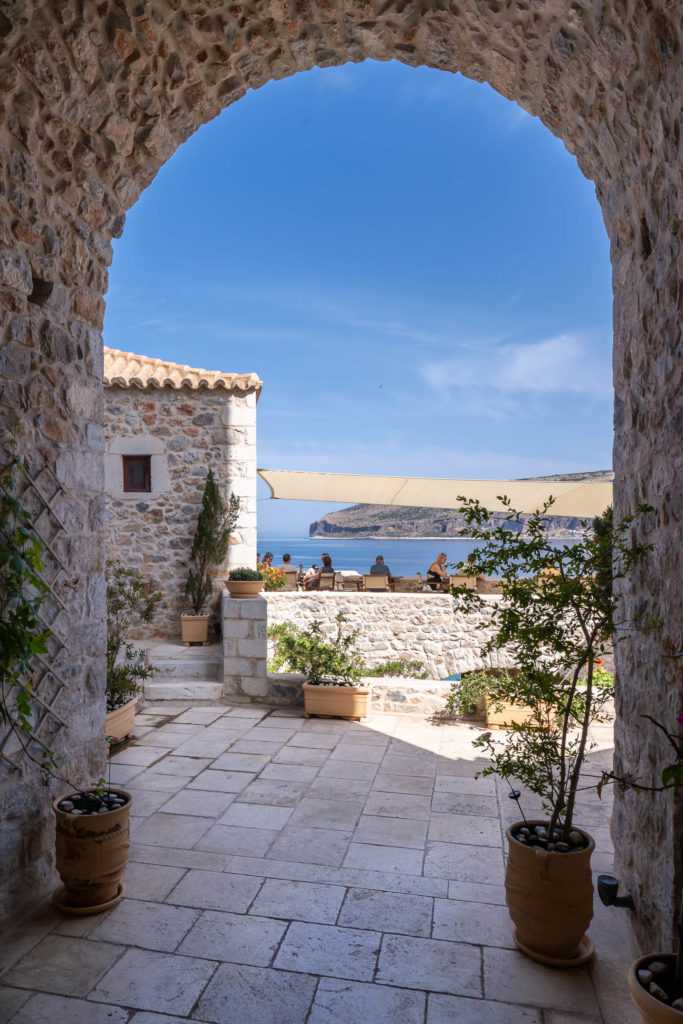 The fully restored Mavromichalis Tower has nine rooms of high aesthetics, to meet all the accommodation needs of its visitors.
From the classics rooms and the most spacious Superior rooms, up to the luxury Suites and the Tower suite, each category is specially designed to make your vacation special. All of them provide luxurious features and services, specially designed to offer the expected high standards to our guests, offering unforgettable holidays in an environment of unpretentious luxury and comfort. The interior of all apartments is elegant, decorated in earthy
colors and with island elements, exuding a fresh aura of calm and a sense of quiet luxury, while the outdoor areas compose the authentic experience of Greek island aesthetics. Airy and sunny places, beautifully decorated, inspired by the serene natural landscape and with incredible sea views, an accommodation made ..of stone and water ….
The most memorable rest time starts here.
Service, tradition, honour, and beauty are at the core of our family's history and are the cornerstones upon which the Pirgos Mavromichali was resurrected.